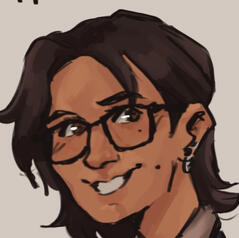 LaFireChickenArt Commissions
Status: OPEN
Pricing
+50% for background
+50% per extra character
Black&White Sketch / Lineart
Bust - $15
Half Body- $25
Full Body - $35Simple
Bust - $40
Half Body - $60
Full Body - $80Rendered
Bust - $50
Half Body - $70
Full Body - $95
Examples
Lineart
Simple
Rendered
TERMS OF SERVICE
General TOS
-Payment must be made entirely upfront through paypal or kofi.
-payment is non-refundable once I've begun working on the commission.
-prices may vary depending on complexity of the piece (detailed background, complex character, etc…)
-I have the right to refuse any commission.
-All commissions are for personal/non-commercial use.
-None of the commissions may be used in any blockchain-related technology, including NFTs, cryptocurrency, or future inventions in the space.
-My signature (@LaFireChickenArt) will be included on the piece in order to be identified as the original creator. Removal of the signature is NOT permitted.
-All rights to the completed artwork remain with me, including the artwork's distribution and use. I retain the right to post the artwork publicly on any platform I see fit, including but not limited to, my social media accounts and portfolio, however if requested commissions can be kept private.
-Turn around time varies from 1 week to a month.
-Note if all slots are filled or if commissions are closed, you can request to be put on a waitlist.
Commission Info
-Include visual reference for the artwork such as character sheets, outfit inspirations, pose references etc...
-each commission comes with a free single color or gradient background
-Each additional character is +50% of the base price of one character
-A background is +50% of the base price (does not include single color or gradient)
-All commissions come with a free single color, gradient, or transparent background.
-canvas size can be requested, but if not the default size will be 2048 x 2898px at 600dpi.
-The finished artwork will be emailed to your preferred email or if desired can be shared via google drive link.
Will Do
-OCs
-Fanart
-Couples
-Humanoid
-Dnd Characters
Won't Do
-Furries
-NSFW
-Harmful ships (pedo, incest, etc...)
-Heavy Gore
-Mecha
Commission Inquiry
Contact me via instagram or twitter dm, or email me at [email protected] with subject line "Commission Request."